Tutorial 3: Regions and Property Specifications¶
Context
In this tutorial, we set up a simple field case for single-phase flow simulation (see Singlephase Flow Solver). We demonstrate how to run a basic flow simulation in the reservoir layer. We do not consider any coupling with wells. Injection and production will be specified by imposing a high pressure in the cells close to the injection area and a low pressure in the cells close to the production area.
Objectives
At the end of this tutorial you will know:
how to import external mesh information and properties,

how to run a specific solver (here, flow) in a specific region only,

the basic method of using boxes to set up boundary conditions,

how to use TableFunction to import fields varying in time and/or space,

how to control output frequency and export results for visualization.
Input file
The XML input file for this test case is located at:
inputFiles/singlePhaseFlow/FieldCaseTutorial3_base.xml



inputFiles/singlePhaseFlow/FieldCaseTutorial3_smoke.xml



We consider the following mesh as a numerical support to the simulations in this tutorial: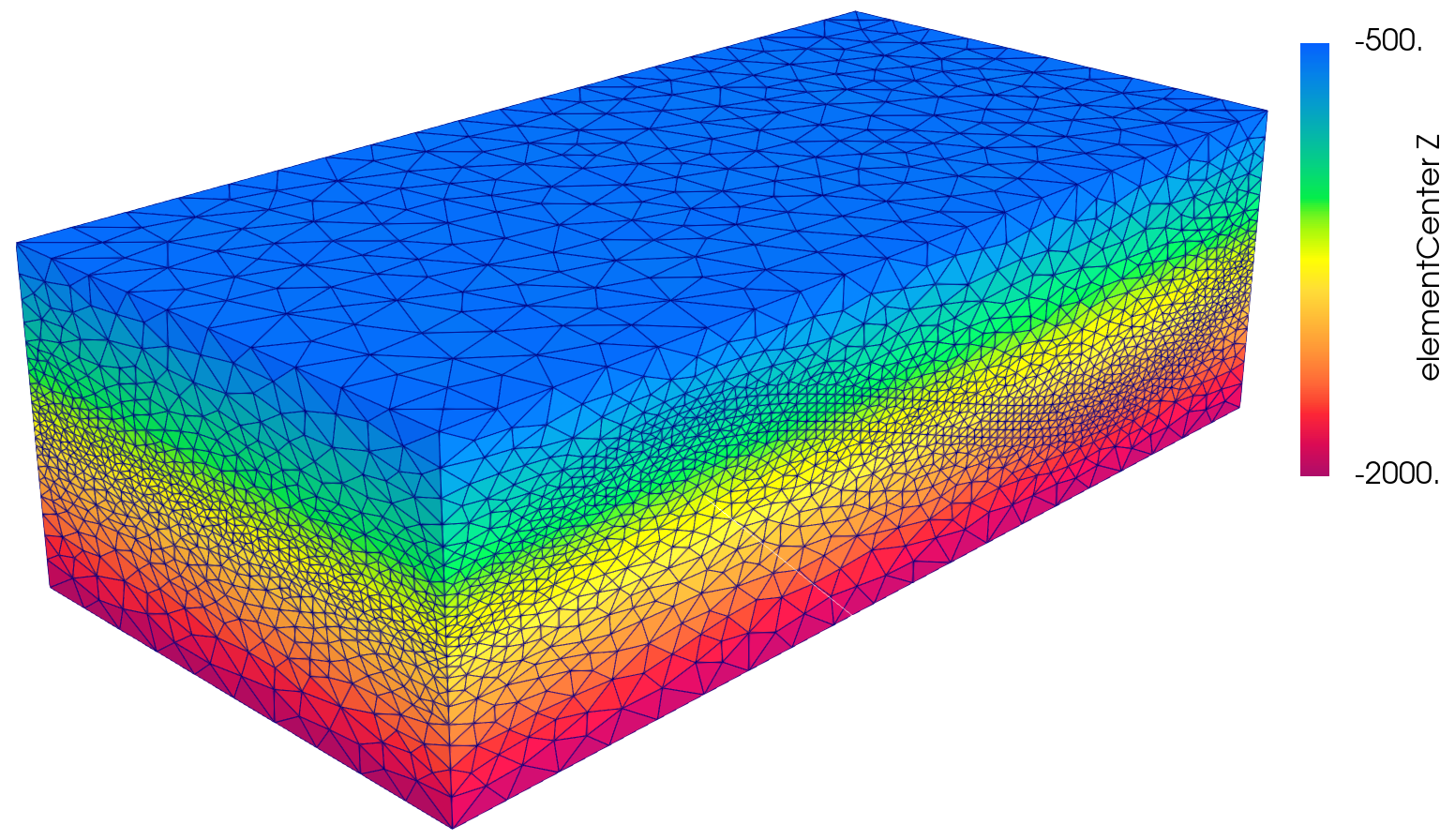 This mesh contains three continuous regions:
The mesh is defined using the VTK file format (see Meshes for more information on the supported mesh file format). Each tetrahedron is associated to a unique tag.
The XML file considered here follows the typical structure of the GEOS input files: